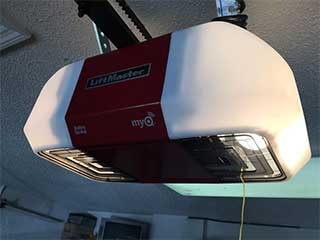 Waiting May Make It Worse
While it's understandable to want to put off any repairs and service to your garage door and its opener to try to save some money and simply toil along with it as is, this actually may cause even further issues in the long run! Your door's system will struggle to work thanks to the opener having trouble, and this will strain the other parts of the system and worsen the problem. If your door is having a difficult time opening or closing, reversing suddenly, or other odd symptoms, it's best to just get it taken care of!
Fast And Easy Installations
No matter how simple the opener may be, letting a technician take care of installation is still ideal! They can make sure that your opener is put together and installed correctly so you can rest assured it's working how it should be. We can install an opener you've already bought, or help you decide on a new one that suits your needs such as being quieter or sturdier than what you have already.
Safety Mechanism Tests Are Important
The safety mechanism of your garage door is what causes it to reverse if it senses that something is under the door while it's closing, such as a child or pet that wandered under it. This makes it vital to periodically check the mechanism and ensure that it's working perfectly in order to keep everyone safe. Our professionals will test it carefully so you won't have to worry!
We Do Repairs And Replacements
From repairing your opener's motor, to replacing the whole opener overall, we can handle everything! Our team is completely knowledgeable of the major brands like Craftsman and Chamberlain, so whatever you have we'll be able to take care of its needs before you know it. It'll be like new again!
Don't Wait Any Longer
Just call our Garage Door Repair Woodbridge team today to find out more about all of our garage door related services! You'll be glad you did.
You can also count on us for:
Opener Sensor Replacement
Extension Spring Adjustment
Garage Door Tune Up Services
Broken Garage Door Spring Replacement